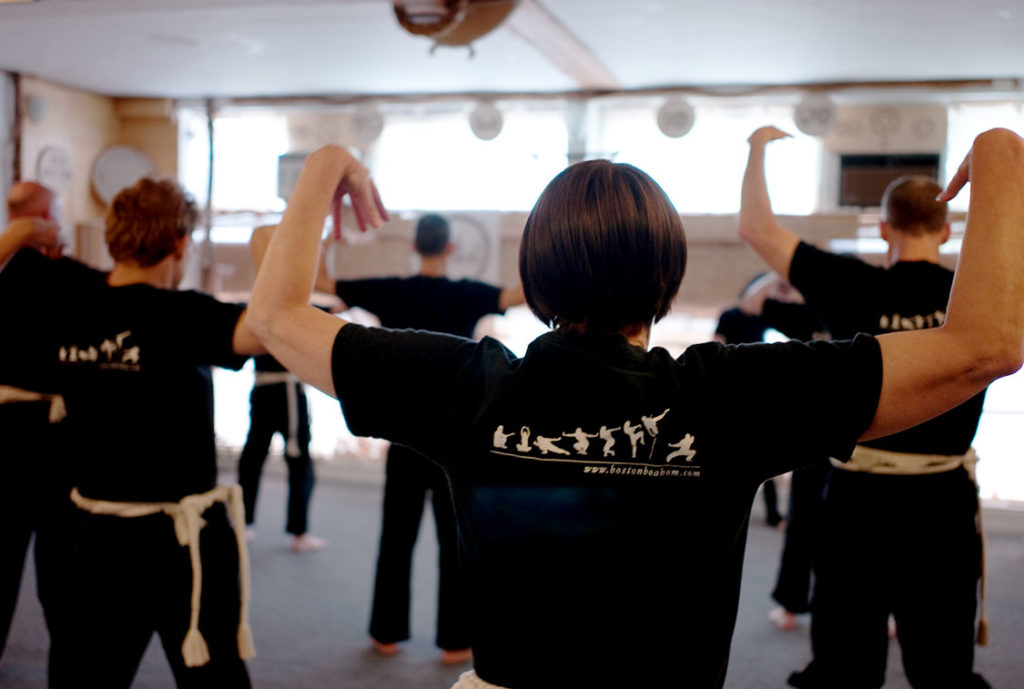 The Boston School of Boabom is a community of teachers specializing in the Arts of Boabom, a teaching based on an ancient system of relaxation, meditation, breathing, and defense with origins going back to pre-Buddhist Tibet.
We work together to create a positive and respectful environment that is open to everyone who is interested in learning these Arts.
We are located at:
33A Harvard Street
Brookline, MA 02445
You can contact us at info@bostonboabom.com, or by phone at (617) 480-8237.
Welcome to the Boston School of Boabom! Yemado
Yemado is a senior teacher of Boabom, Seamm Jasani, and Yaanbao, and the Director of The Boston School of Boabom. He has taught courses and seminars throughout the United States, as well as in Europe, Asia, and South America. He is the co-translator and editor of a number of books about the Boabom Arts, including The Secret Art of Seamm-Jasani. Samut Lekar
Lekar is a certified teacher of Seamm Jasani and Boabom. He has been teaching Seamm-Jasani and Boabom for over ten years. He was born and has always lived in the Boston Area; he has worked in the Information Technology business for 43 years. He is married; has five children, seven grand-children, and two great grand-children; loves golf and bicycling; and has participated in both the Boston Marathon and the Pan Mass Challenge. Tiem Nai Yohan
Yohan has been studying Boabom for over ten years. He is a neuroscientist at Boston University, where he researches the interactions between emotion and cognition. Apart from Boabom and brain science, Yohan is interested in philosophy, music, writing, and cooking. Tiem Nai Lilam
Lilam established Boabom in Israel and has taught Boabom in seminars around in Asia, Europe and South America. He is a professional film and video editor, and was part of the team that created the Seamm-jasani Video series. Lilam loves to play music, including handpan and didjeridoo; and he is passionate about ecological living, healthy food, and natural products. He currently lives in Spain. Numa Ariana
Ariana started doing Boabom out of curiousity because a friend was teaching it about 8 years ago. When she started, she didn't realize how much it would help her and influence her life in a positive way. She was motivated to become a teacher of the art to be able to share it with more people. She also works as a life coach and as a researcher at a business school in Belgium. Numa Nish
Nish has a been practicing Boabom for over ten years. They are Non-binary entity that is happily married to a fellow Boabom student, as well as a parent of three awesome children, a cat and a dog. Currenlty creating art and running a busy household. Numa Aria
Aria has been practicing Boabom and Seamm-Jasani for over a dozen years. As a teacher she specializes in teaching Boabom to kids and young adults.
Getting to the Boston School of Boabom